Viral
Top 10 Best Edtech Companies in 2022
Top Best EdTech Companies in 2022
Except for Edtech, the pandemic took precedence over all other industries. Businesses altered their operations to deal with the disruption produced by COVID-19, while Edtech companies prepared for their moment in the spotlight. Because of their coding classes and K-12 coaching modules, these firms received a surge of users, investment, and stakeholders.
One of the most difficult issues was providing education in an online environment where the teacher stood behind a virtual barrier between the pupils and the teacher.
This presented an opportunity in India for businesses developing AI-enabled solutions to create seamless online education experiences. Digital attendance records, computerized tests, information sharing, and course work are examples of technologies that have made teachers and students' life easier.
As of 2018, there were roughly 3,500 education startups in the country, a number that has risen rapidly in recent years. According to KPMG's report titled Online Education in India:2021, India's Edtech business would be worth USD 1.96 billion by the end of 2021, up 52 percent from USD 0.25 billion at the end of 2016.
The Top 10 Edtech Startups in India
The following are ten startups that serve the industry and have robust business plans and revenue models.
Testbook, an Edtech business that caters to this industry, estimates the market for government job preparation in India to be worth $5 billion. Each year, about 90 million people are serviced, with a high success rate. Students who use the service are expected to enhance their exam scores by 53% and their chances of being picked for government exams by 7%. The platform operates on a freemium model, with 15% of information available for free and online mock examinations available for Rs. 700 per year.
Skillmatics is a Mumbai-based Edtech company that offers direct-to-customer education. Educators create games and items to aid in the development of fundamental abilities in youngsters. According to the business, Skillmatics has been released in 10,000 US retailers for the first time, including Wal-Mart and Target. The company has sold over 3 million toys and games globally.
During the pandemonium generated by the epidemic, teachers grappling with difficult-to-understand technology were unable to engage children in learning. Quizizz, a technological business, offers a solution to perplexed teachers with its user-friendly platform. The tool makes learning fun by gamifying it and incorporating analytics. With the startup's recent development, it now has 65 million monthly active users spread across several geographic locations. Quizizz has offices in Bengaluru and Santa Monica, and it has a global reach of 150 nations.
Practically is a Hyderabad-based Edtech business that was founded in April 2020. Aside from augmented reality, simulations, and 3D films, there's also virtual reality. Lifelike videos, hands-on learning, immersive learning, live classrooms, and artificial intelligence set it apart from other learning apps.
Practically was crowned TiE50 Award Winner at TiEcon 2021, as well as Entrepreneur India and Franchise India's Educated Startup of the Year. Elets Digital Learning magazine named our firm the Most Innovative STEM Solution at the World Education Summit 2021.
Pesto is aimed at developers with at least two years of experience in India, not newbies like Masai. Under the Pesto model of Income Sharing Agreements, the fee is deducted from the candidate's wage. While the company's business model remained unchanged last year, it now intends to focus on overseas markets. Pesto Tech is now available in 25 states in India.
Masai School, based in Bengaluru, plans to train both novices and professionals in the $3.1 billion software development business. In its current stage, this startup offers two programs, one for novice programmers and the other for experienced programmers. The school doesn't charge tuition until students obtain a job with a package worth at least INR 5 lakh per year, according to the Income-sharing Agreement concept.
The fees of INR 3 lakhs are recovered over 36 months at a rate of 15% of monthly income. However, there is a catch, according to the firm. The company has tripled in size in the last ten months, with 450 pupils and a user base spanning 25 Indian states.
Doubtnut, a firm based in Delhi, offers multilingual online learning. The startup employs picture recognition, natural language processing, and machine learning techniques to answer students' inquiries. Doubtnut uses the live courses, notes, and exams of over 2 million daily users to offer answers in vernacular languages. Given that the firm was only monetized in 2020, the company had a 10x increase in revenue in such a short time.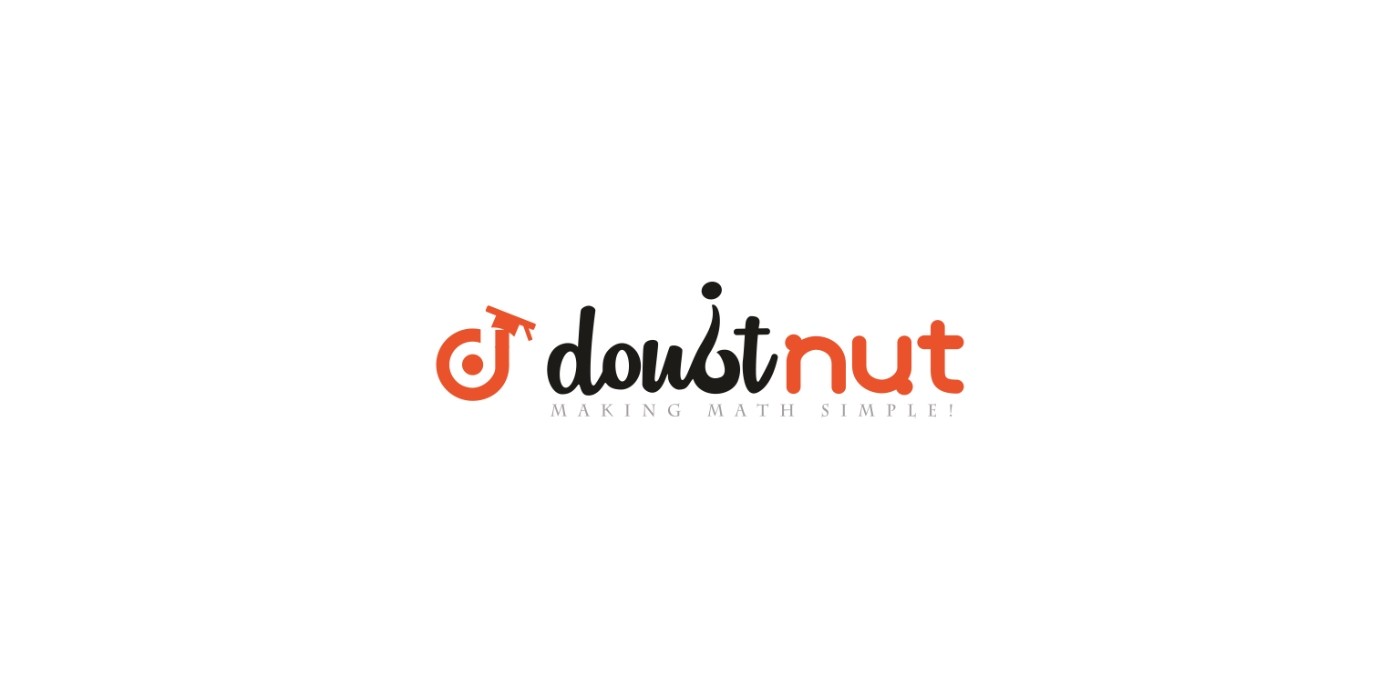 This firm, which was founded in Delhi in 2018, intends to modernize the country's tuition system. Classplus helps professors to engage with online students by allowing them to share messages, assignments, online quizzes, and video lectures through a mobile-first application. Due to its digital payments and simple teaching, Classplus has seen a 200 percent increase in subscribers. A few users from neighboring Asian countries have joined the company since last year, which has expanded tenfold in value.
This startup was founded in 2016 and is a gig-workforce training platform based in Bengaluru. Operations management, auditing, due diligence, and new business development are among the core functions that Awign Enterprises combines on-the-ground and digitally. In India, it has about 650K highly skilled people in its network of highly trained gig partners.
Awign Enterprises defies industry conventions by billing consumers only after the project is completed rather than by the man-hour. Since March 2018, the company has grown 30 times, completing over 5 million projects. This company presently covers over 9000 pin codes in more than 400 Indian cities.
CODEAN
Pisarv Technologies believes that coding/programming will assist our students to develop abilities that are applicable to all jobs, including logical or computational thinking, adaptability, problem-solving, creativity, tenacity, and teamwork. It's also tough and enjoyable!
It is a ground-breaking programming tool for offline coding instruction in schools. CODEAN includes a graded curriculum for grades 1 through 12, and it can be utilized in the classroom as well as in a computer lab. It includes a complete graded curriculum and compiler for all major programming languages, including Visual Programming (Block based programming), C, C++, and Python.
Pisarv Technologies was founded with the idea of employing new technologies like Augmented Reality (AR) and Artificial Intelligence to revolutionize kindergarten classrooms (AI). The idea resulted in the world-class patent application SARAL (Simple Augmented Reality Applied Learning).
SARAL provides a learning curriculum for pre-primary students that takes classroom learning to a new level. SARAL has touched more than 50000 early education learners in India. SARAL has impacted more than 100000 children in two countries (India and Nepal) and 23 cities through its work in more than 300 schools. Classrooms can become more participative and interactive by using the product. For the first time in the classroom, students may perceive real-world animals, birds, sea creatures, and many more models in 3D with the SARAL, making learning more interesting.
SARAL's most inventive and one-of-a-kind modules include:
Touchdraw in 3D (Improve and encourage kids with their writing skills),
Phonics for the Future (An interactive phonics module with 44 sounds, such as vowels, consonants, diphthongs, blends, and words),
Eye-Test SARAL (In just 5 minutes, the kids can have their eyes tested),
Animation,
recorded on video,
graphics, as well as a slew of other features.
When the epidemic hit our country, several innovative items were introduced, including the PDS (Physical Distancing System), which was publicly inaugurated at the Indore Airport by Ms. Arayama Sanyal, Director of Indore Airport, and Mr. Shankar Lalwani, Honorable Member of Parliament.
The PDS was created to ensure social separation in order to reduce the spread of Covid-19. Minor breaches in social distancing will be detected by a social distancing system like this one, which will sound an alarm. The rules were placed in place to maintain social separation. Even yet, many places, including as banks, shopping malls, train stations, ticket booths, schools, colleges, companies, government offices, and others, find it practically impossible to maintain.
The purpose and ambition of Pisarv Technologies are to create beautiful and functional goods using the most cutting-edge technology available. By examining the issues in school education and conducting extensive research, the company provides technology-based learning solutions that make learning interesting for youngsters. The company aspires to be one of India's most innovative businesses.
When the Sudden Covid-19 Crisis hit, how did the Edtech companies expand?
Though education companies have prospered in India for several years, Covid-19 ushered in a significant shift in the sector that proved difficult to overcome. Despite this, a few elements aided education startups in adjusting to society's rapid disconnection:
To encourage continual learning, EdTech companies are fast adopting online teaching tools.
Marketers who had adaptably communicated the availability of a cost-effective medium for an online teacher when marketing plans suddenly changed. The ability of a brand to successfully communicate its messages to its target audience, as well as having an effective marketing team working on their behalf, remained critical. This resulted in huge revenues.
From administrative management through exams, all school processes may be managed through a single interface.
A Roadmap for Success in Edtech industry
The 4 E's: education technology, education content, e-learning, and entrepreneurship will drive the next wave of educational expansion, based on these themes. Education has always relied on offline techniques; however, a combination of online and offline methods will assist propel the business forward. Integrating the National Education Policy with Edtech is a positive step toward ensuring equal, cohesive, and effective education in India.
As a result, EdTech has a bright future, but it will rely on its capacity to react swiftly to societal changes and provide customized solutions across a wide range of categories. The National Education Policy emphasizes multilingualism online learning, which allows children to develop critical thinking abilities at a young age, making education more practical, relevant, and satisfying.
With the existing educational system, online learning is here to stay. As a result, in order for the industry to stay ahead of the curve, it must constantly innovate to fill the hole left by the closure of traditional classrooms. Students will learn to think critically and interact successfully through invention. Immersive technology such as virtual reality and augmented reality can be used to execute these advancements.
Pisarv is a pioneer in eLearning, E-Training, Learning & Development, and EdTech design and technology. They've helped academic institutions, universities, and corporations define pedagogical shifts by developing 3D and immersive content and delivery experiences.
What impact does EdTech have on education and startups?
EdTech, or educational technology, was created in the 1960s as a research project by Stanford University researchers. Computers were used to teach math and spelling to primary school kids. That was back before the internet. With the internet, contemporary devices, and clever software, it now has a reach that is unimaginable. This blog will address EdTech and what it implies for the realms of education, social media, and business.
What is educational technology (EdTech)?
It can be difficult to define EdTech due to the wide range of its applications and the ongoing advancement of technology. However, the actual essence of EdTech is not the technology, but rather the goal – to improve the educational system, pedagogy, and, ultimately, the performance of learners through technological resources.
"EdTech" refers to software that improves student learning outcomes by enhancing teacher-led learning. Although EdTech is still in its infancy, it has the potential to adapt the curriculum to the requirements of individual students by introducing and reinforcing new material at a speed that the student can handle. Let me give you some examples to help you better grasp EdTech, which is a combination of the words "education" and "technology."
Here are a few great EdTech examples:
AI and Machine Learning – Artificial Intelligence has already resulted in considerable advances in efficiency and production in a variety of industries. There is no exception in the field of education. Providing individual attention to each student in a class with many students has long been a difficulty for instructors and educators. Every kid learns in their own unique way and at their own speed.
We fail to foster individual learning because we follow the traditional one-size-fits-all education model. Machine learning and artificial intelligence have been employed to address the issue. Artificial intelligence allows teachers to personalize the learning experience for each student (AI). Artificial Intelligence can better comprehend students' learning and thinking patterns in this way, allowing for a tailored learning approach rather than a generic one.
Do you recall the days when 2D images were used to teach human anatomy or botanical diagrams? Teachers presumably spent a lot of time on the blackboard drawing these to explain them. So, what's the point? Students and teachers can understand these hard concepts more quickly with AR and VR. AR/VR applications and their impact on many industries.
When we talk about EdTech, it's cliche to state that it goes beyond classrooms and blackboards. In virtual reality, the statement is realized. Students can now immerse themselves in history by experiencing it through Virtual Reality, rather than merely reading textbooks. Engineering and dangerous sites excursions, as well as students rehearsing difficult surgery on VR simulators, are all examples of this.
Gamification is the process of incorporating characteristics of gaming into other activities or domains in order to boost user engagement and productivity. It has been proven that gamification increases user engagement. Similarly, engaging pupils' interests can improve monotonous and unpleasant educational activities.
Gamified visualizations, such as incentive systems, levels, earning experience points, and social participation, can boost student engagement and retention. The same principle is used by many platforms and applications. It makes learning enjoyable and exciting for students.
Files can be stored, music can be listened to, and films can be viewed using cloud technology. It has transformed various industries, including how music is consumed, in addition to lowering costs and enabling scalability to businesses and entrepreneurs. Education has also been impacted.
Cloud computing, which is accessible, affordable, and adaptable, benefits both students and educators. When it comes to educational flexibility, students have never had anything like it. Do you want to keep your lecture notes on your computer? You may use them on a variety of devices. Do you require library resources? All of them can be found in the cloud. Using cloud technology to handle data can save time and money for educational institutions such as schools, colleges, and universities.
Mobile Learning – In the next years, mobile shipments will surpass the two billion mark. The number of mobile learning platforms will increase in tandem with the number of mobile phone shipments. It makes sense to employ these devices, which are omnipresent and almost always in use, as mobile tutors and archives.
In app stores, there is an ever-growing selection of apps for mobile learning. Language tutoring applications like ELSA help you enhance your English language skills, while apps like Socratic help students solve homework.
From assessing the student's pain points to offering an immersive experience to boosting the student's knowledge, EdTech has a lot of potential in education.
What are the advantages of educational technology?
Technology in education goes beyond simply translating texts to digital formats. Because it complements and improves the old educational system, it ultimately benefits the human race.
Rather than being gained at school and used at work, knowledge development is a lifelong process: Learning is a lifelong process that does not finish when we graduate from high school or college. In today's fast changing competitive world, it's more important than ever to keep up with your skill set improvements, regardless of your age. This is made feasible through educational technology. According to a study conducted by KPMG and Google, online education was the leading source of learning for adults aged 21 to 50. Edtech is at your disposal for whatever learning needs you have, whether it's to improve employability, pursue hobbies, or reskill for a job shift.
Education costs have risen dramatically in recent years, with textbook costs playing a key influence. Between 2006 and 2016, the cost of books increased by 88 percent, far more than the 63 percent and 50 percent rises in tuition fees and housing prices, respectively.
Students also skipped meals 43% of the time and registered for fewer classes to save money for books, according to the survey. This cost can be reduced by using digital course materials. They lower the cost of publication while allowing for a wide range of dissemination among students. They can also be readily altered and updated. EdTech has enabled students to attend classes remotely since many colleges have adopted virtual learning.
Thanks to technological advancements, education is becoming more inexpensive. The cost of educating kids to the expense of constructing schools and universities are all examples of costs. Students can also save money on their commutes and have access to space for their collages.
Education is becoming more accessible because to EdTech: Previously, only the affluent or royal families could afford a good education. As a result, Edtech has worked hard to ensure that everyone has access to high-quality education. Discrimination still exists, regardless of money or place. Remote villages do not receive the same quality of education as well-funded urban schools.
This is something that educational technology has the capacity to change. EdTech allows for high-quality education to be delivered everywhere. Schools in undeveloped regions of Africa can provide the same degree of education as renowned schools in affluent countries, despite their underdevelopment. Furthermore, recognized courses from reputable colleges can be found on online learning platforms and mobile learning apps.
What impact does EdTech have on startups?
Edtech is rapidly expanding. It is enormous in terms of both financial resources and educational influence. EdTech and e-learning are estimated to reach $243 billion by 2022, increasing at a 5.08 percent compound annual growth rate. Even investors are being enticed to support EdTech start-ups as a result of this tremendous development. In 2017, about $9.5 billion was invested in EdTech enterprises around the world, supporting 813 companies.
EdTech surpassed past records in the first half of 2018, with $8.24 billion spent and 437 startups sponsored. EdTech firms, like Uber and Airbnb, are ready to become the next unicorn start-ups. Tencent has reportedly invested $250 million in Yuanfudao, a Chinese education start-up.
BYJU, an EdTech startup located in India, is looking for $200 million to $300 million in capital from General Atlantic and Temasek Holdings. Why are they gaining so much weight? Education technology is in high demand.
In Asia, 600 million kids attend K-12 schools. In Asia, education-related items and services account for 40% of a family's income on average. According to KPMG, India alone would have 280 million kids enrolled in schools by 2021. As a result, secondary and primary schools exist.
Working professionals, in addition to students, make up a sizable user base. These experts have raised the demand for reskilling and online certification. It's a great moment to get into the market right now. There is an inexhaustible stream of opportunities here.
Edtech Industry's Conclusion
India is expected to have a market worth USD 10.4 billion in 2025 and USD 3.2 billion in EdTech. Because of the digitization of education and the impetus provided by NEP, EdTech in India grew quickly in the previous fiscal year. Expanding (by providing new items to clients) or consolidating the company are the most common ways to grow it (by acquiring EdTech start-ups). EdTech companies like Byju's and Unacademy are important actors in this expansion.
edited and proofread by nikita sharma