Business
India's 5 Favourite Low Maintenance Cars With Best Mileage And Features
With the increasing number of cars day-to-day on the roads in India, there is an end number of varied and new features and performance levels with each varying car. Most of the cars in India offer different mileage and have different maintenance levels. The cars on our roads need to offer high mileage and low maintenance considering the fuel prices and utility levels.
Since the utility levels of the vehicles are high, the maintenance factor also increases. There are various types of cars (Sedan, SUVs, Hatchbacks, and many more) that offer different ranges of cars that provide low maintenance cars with the best mileage and features according to their price ranges and other considerate factors in India. The major factor that on average an Indian looks at is low maintenance carrying car which offers the best mileage which is also purse-friendly.
In this blog, we are going to consider and look at the cars that offer the best mileage and are of low maintenance in India which are extremely pocket friendly and can help the customers with any budget.
Maruti Ertiga – At first, let`s look at this biggie. The Maruti Ertiga has a petrol engine and a CNG engine to offer diversification. It is available with the Manual & Automatic transmission control. The car provides a mileage of 17.99 kmpl. Maruti Suzuki's pride K15B engine that produces 103hp and maximum torque of 138 nm powers the car.
The Ertiga is a 7-seater and has a length of 4395 mm, a width of 1735 mm, and a wheelbase of 2740 mm which makes it highly comfortable and spacious. It is far ahead in sales as compared to the others in its league. Maruti Suzuki Ertiga price starts at Rs. 7.69 Lakh and reaches as high as Rs.10.47 Lakh. The Petrol version for Ertiga is priced from Rs.7.69 Lakh – Rs.10.47 Lakh and the price of the CNG version for Ertiga is Rs.9.14 Lakh.
Ford Figo – The most popular hatchback and model of the big company Ford, Figo is versatile enough to be available in both petrol and diesel. The car is equipped with a 1.2-liter petrol engine that produces a power of 94 hp with a max torque of 119nm, and the engine of the diesel version produces a power of 98hp and a max torque of 215 nm. Both get a 5-speed manual transmission. It misses out on an automatic option but the manual car offers such great features which don`t make the buyers hesitate to consider it due to its high mileage.
Figo's mileage figures stand at 18.5kmpl for petrol and 24.4kmpl for diesel which is high considering the fuel prices in India these days. The Figo has priced from Rs 5.64 lakh to Rs 8.19 lakh which again makes it pocket-friendly considering the features it has to offer.
Maruti Suzuki Swift – Here is the most popular hatchback of all time in India. This car has everything a buyer wants from offering both petrol and diesel variants to automatic and manual versions of the car. The hatchback is available in four variants: ZXi, ZXi+, LXi, and VXi+. The Automatic Petrol variant has a mileage of 23.76 kmpl, while the petrol variant has that of 23.2 kmpl. It is priced from Rs 5.73 lakh to Rs 8.41 lakh. With such a high number of features to offer it should be on the list of your favorite cars.
Hyundai Grand i10 NIOS – Here is one of the most compact cars in India offering the best mileage along with low maintenance cost. This car has always given tough competition to all of its competitors battling in the league. The interiors and exteriors are everything you look for in a car in mini versions. Be it the seat covers, the dashboard, the exterior looks, everything.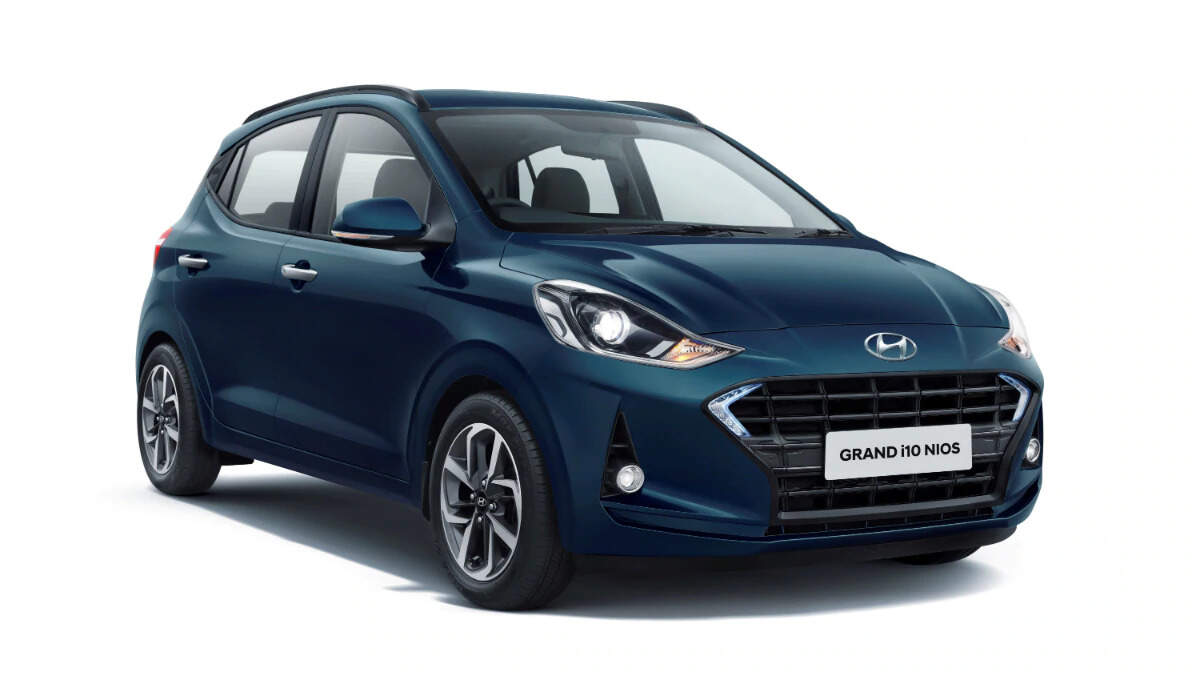 With mileage ranging between9 – 25 kmpl, Hyundai Grand i10 Nios is offering a diverse choice between 1197 cc, 998 cc Petrol, 1197 cc CNG, and 1186 cc Diesel engine options. It is priced from Rs. 6.09 Lakh – Rs. 9.78 Lakh depending upon the high or low-level model. It offers great after-purchase services as well.
Renault KWID – KWID is one of the most budget and pocket-friendly cars when it comes to customers in India. It fairly has much lower maintenance as compared to the others in the business. The car is launched in a number of five variants, namely, RXT, RXE, STD, Climber, and RXL.
The automatic car has a mileage of 22 kmpl, while the manual car has that of 22.3 kmpl. It gets two petrol engines: 0.8-litre and 1.0-litre. While the former is offered only with a 5-speed manual gearbox, the latter gets a 5-speed MT and a 5-speed AMT. The Renault KWID is an extremely low budget with a price range of Rs 3.12 Lakh- Rs 5.31 Lakh.
THE TAKE BACK  
Every car has its own life and it depends on its usage and how it is maintained. A car can be extremely high maintenance and yet be managed well and a low maintenance car is used with wear and tear and can turn out to be expensive. It all depends on the features and requirements of the buyers. So while purchasing a car one shall look for his or her own needs and expectations from the car the person is looking forward to purchasing.