Entertainment
ANGUS T JONES: The Highest Paid Child Artist in 2021
How many of us don't want to get fame and money or become a star, agree or disagree, for once in our childhood we have dreamt of it, but this kid Angus T Jones made his dream come true, and after fighting his wars with different problems, he is the highest-paid child artist of the world in 2021. 
He is the one who has appeared in various television series even before he joined the kindergarten. Now in 2021, he almost has a net worth of $15 million.
Angus built his journey here in a different way as at the time when kids are usually playing and learning; he did make his path to success.
Angus's Early Life
Angus T Jones was in Texas on 8th of October, 1993. He was born to Charles Jones and Carey Lynn. This kid doesn't have an ordinary childhood; he started his career in 1999 with the role of a five-year-old boy in the film Simpatico. Where the world says you are just a kid now and you don't have to bother, Angus had already started his career in 1999.
Later on, from 2001, he started getting many different supporting roles, and he worked in many films like The Rookie, See Spot Run, George of the Jungle 2, Christmas Blessing, and many more this kept on going till 2003, and he was doing very well. 
Jones's Breakthrough 
In 2003, his life completely changed as he got a break and Jones was given the role in Two and a Half Men as Jake Harper; later on, this show became very popular and had a huge audience, almost approx 15 million and had a huge fan base. Angus T Jones is still known for his role in Two and a Half Men, as everyone appreciated his work.  
Angus Jones was not so much interested in studies as at that age he already had begun with his acting career at a very early age. He was focused on his acting, but he completed his graduation after Two and a Half Men. He worked in the sitcom for all the seasons till season 10, but in 2012, when he was shooting for season 9, it became a bit awkward for him while shooting the adult things as that Jones was not an adult himself.
He also had some arguments regarding this scene with the show's producer, and later the audience could not watch him in the last few episodes of season 10 and season 11. He was not seen in any of the episodes, and finally on March 18, 2014, he announced his departure from the show, which was heartbreaking for his fans who expected him to see further but later on, for the season 12 finale came back just for one episode.
After that, Angus focused more on completing his graduation and not much on acting. Angus T Jones is one of the brilliant actors in the United States and was known for his chubby face, and he was able to make a name for himself with his dedication and hard work. He has a huge fan following from all over the world.
Jones's Fumble
This success was not easy as we read it so smoothly and went with the flow thing. While shooting for the show Two and a Half Men, Angus struggled a lot due to his vision problem. Angus Jones is almost blind without glasses, we can say, and it became more difficult as he can't wear the glasses on the set of the show while shooting.
Jones used to plan things out and also memorized the directions of all his sets so that he could shoot the scenes without being able to see properly and give them a perfect shot. We can't even imagine that without looking at the things and what is all going all around, he made it so perfect that none of us could even realize it while watching the series.
Jones's Off Air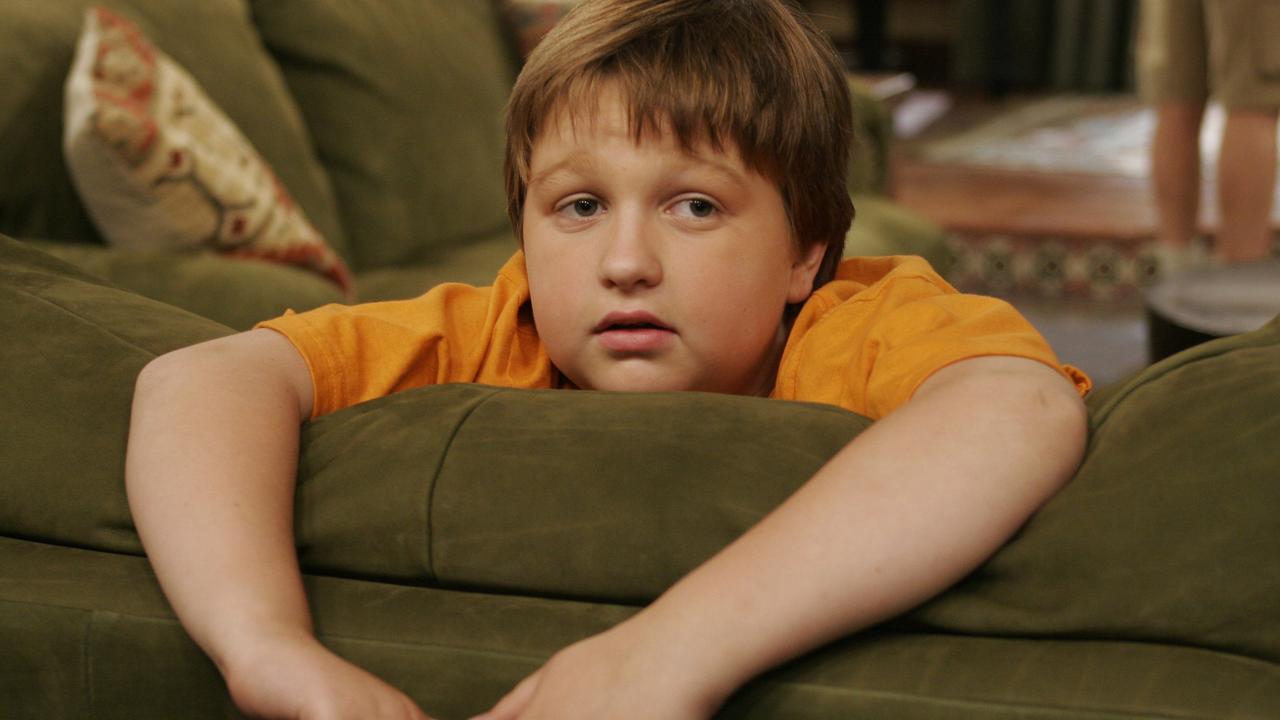 After departing from the show, he disappeared and was all over the news for his disappearance. Later in 2012, in an interview, he said that he had started getting religious and reading the Bible and also told he was going to three or four churches every Sunday. Problems arose when he began slamming the show Two and a Half Men, which had given him an identity because of his faith.
The actor in an interview with The Forerunner Chronicles said, "If you watch "Two and a Half Men, please stop watching Two and a Half Men" and he did not stop with this; he continued to insult the show and stated, "You can not be a true God-fearing person and be on a television show like that".
Later on, he realized his mistakes and errors in the statement he gave, apologized to his coworkers, and said how blessed he was to have been on "Two and a Half Men.
After all this, he thought to come to the acting and appear in a friend's short film. Even after all these years, he is unforgettable, and people are waiting to see him again, and even he managed to be the highest-paid actor in 2021.