Entertainment
Hrithik Roshan And Ex-Wife Sussanne Khan Support Friends Shah Rukh Khan And Gauri Khan
After Hansal Mehta and Pooja Bhatt, a humongous amount of Bollywood celebrities have come out in support of Shah Rukh Khan and Gauri Khan as recently, their son Aryan Khan was taken into the custody by the officers of the Narcotics Control Bureau (NCB) post a cruise ship raid on a Goa bound ship off the Mumbai Coast based on a tip.
Aryan is famous for his uncanny resemblance with his father. He also enjoys a magnificent fan following among teen girls and young women on both the real-world and virtual worlds through social media.
Considering this, recently, Hrithik Roshan penned down a gentle note in the form of an open letter on his Instagram handle for the star kid.
The superstar wrote, 'My dear Aryan. Life is a strange ride. It's great because it's uncertain. It's great cause it throws you curveballs, but God is kind. He gives only the toughest ones the toughest balls to play.'
The star went all philosophical and explained to the young kid and in fact everyone, that how life is tough and how one should cater to their problems with utmost confidence and respect.
Offering all his support and admiration for Aryan Khan, the actor continued saying, ' You know you are chosen when amidst the chaos you can feel the pressure to hold your own. And I know you must feel it now. The anger, the confusion, the helplessness. Aaah, the very ingredients that are needed to burn the hero out from inside you. But be wary, those same ingredients could burn away the good stuff… the kindness, the compassion, the love. Allow yourself to burn, but just enough. Mistakes, failings, victories, success… they're all the same if you know which parts to keep with you and which parts to throw away from the experience. But know that you can grow better with them all.'
The actor recalled how he has known the kid for all his life and how he shall cherish all the experiences he shall face in his life by adding, ' I've known you as a kid and i've known you as a man. Own it. Own everything you experience. They're your gifts. Trust me. In time when you connect the dots… I promise you, It's gonna make sense. Only if you have stared the devil in his eyes and kept your calm. Keep calm. Observe. These moments are the makers of your Tom. And Tom is going to have a brilliant sun shining. But for it, you must go thru the dark. Calm, still, owning your own. And trusting the light. Within. It's always there.'
He ended the heartfelt note by adding  'Love you man.'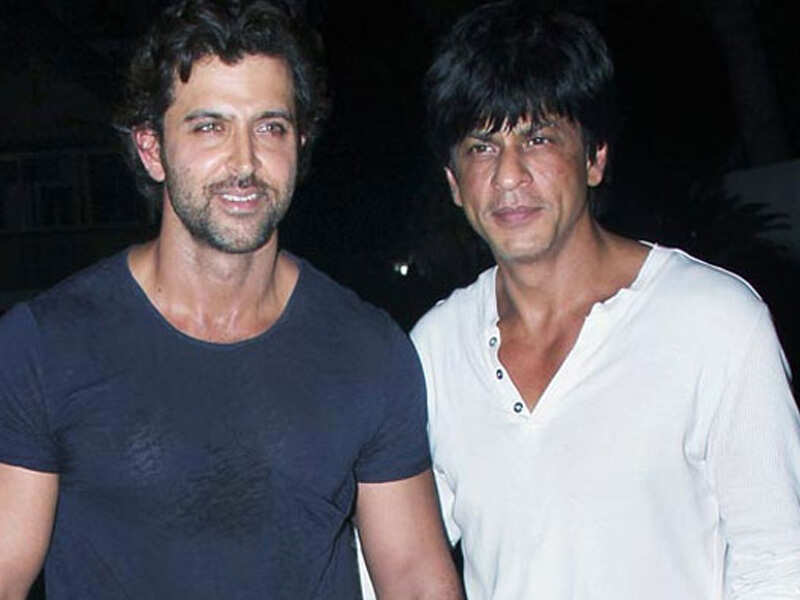 Hrithik Roshan, who has worked with Shah Rukh Khan as an assistant director in his father's film Karan Arjun and Koyla and then went on to share the screen with him as an adorable younger brother in the movie Kabhi Khushi Kabhie Gham, has been friends with the actor and his wife ever since.
Recently, Hrithik Roshan's ex-wife also shared her opinion on Aryan Khan's arrest. Sussanne Khan, an interior designer and a dear friend of Gauri Khan came in the support of the young star kid and said, 'I think this is not about Aryan Khan, as he was unfortunately at the wrong place at the wrong time, this situation is being made an example to drive home the excitement that some people get as they have a witch hunt on people from Bollywood, It's sad n unfair as he is a good kid. I stand by Gauri n Shahrukh' through her Instagram handle, reacting to Shobhaa De's report on Instagram.