Health
PM To Launch ₹64k-Cr Healthcare Infrastructure Scheme
In terms of income and employment, healthcare has become one of India's most important industries. Various hospitals, medical instruments, and other elements of the healthcare industry have indeed been included. outsourcing, telemedicine, medical tourism, health insurance, and medical equipment. As a consequence of a larger scope, services, and higher investment by the Indian healthcare system which due to both official and commercial enterprises, is quickly increasing.
There are two types of healthcare systems in India: public and private. The government, or public healthcare system, has a small number of public and private healthcare tertiary care facilities in large cities. With a prominent presence in metros and tier I and tier-II cities, the private sector is responsible for quaternary care facilities.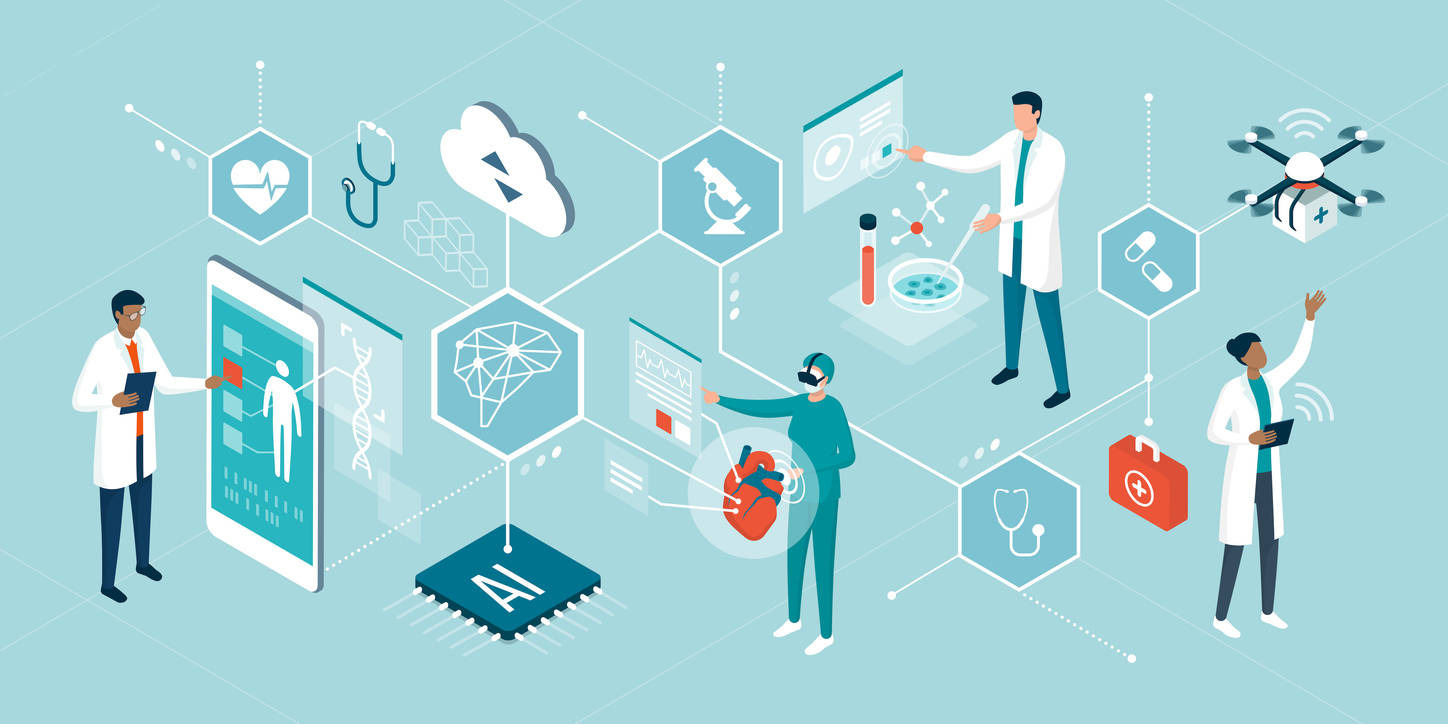 The massive pool of well-trained medical personnel in India is India's competitive advantage. In comparison to its Asian and Western counterparts, India seems to have been a low-cost destination. Surgery in India costs around one-tenth of what it does in the United States or Western Europe.
As of today, more than 52 crore doses of COVID-19 vaccination have dispersed, around the country on August 11, 2021.
The pandemic has shown the need for reform in India's healthcare system on several fronts, necessitating a rethink by all stakeholders. Health-care spending by the government, demand-supply mismatches, and persistent shortages are only a few of the issues.
India will spend 1.8 percent of its GDP on healthcare in the years 2020-21. The government has already allocated around 2.5-3 percent of GDP on 'health and well-being,' which is one of the six pillars of the Union Budget 2021-22.
Size of the Market:
By 2022, the healthcare market may have grown thrice to Rs. 8.6 trillion (US$ 133.44 billion). In Budget 2021, India's global health percentage of GDP was 1.2 percent.
The burgeoning middle class, combined with the increased prevalence of new illnesses, is generating more demand for health insurance. With the rising need for inexpensive and high-quality healthcare, health insurance penetration is expected to grow in the future years.
Health insurance firm's gross direct premium income increased 13.3% year on year to Rs. 58,572.46 crore (US$ 7.9 billion) in FY21. The healthcare industry makes up a large percentage of the economy with a sizable share of the market for 29.5 percent of total gross written premiums in the country.
The Pradhan Mantri Atmanirbhar Swasth Bharat Yojana (PMASBY), costing 64,180 crores, will be launched by Prime Minister Narendra Modi on Monday to improve the country's healthcare infrastructure.
During a visit to poll-bound Uttar Pradesh, the Prime Minister will launch the project from his parliamentary seat of Varanasi, according to a statement from the press information department. According to the business, he would indeed be enough for nine new medical facilities in Siddharth Nagar.
"On October 25, 2021, Prime Minister Narendra Modi will pay a visit to Uttar Pradesh… The Prime Minister will launch PMASBY in Varanasi at about 1.15 p.m. It would be one of the country's largest pan-India projects for improving healthcare infrastructure. It will be in addition to the National Health Mission", according to a press release issued on Sunday by the press information department.

"Modi will like to dedicate several development projects in Varanasi totaling more than 5,200 crores," the statement continued.
The Centre introduced the PMASBY plan in February this year, with a budget of about 64,180 crores spread over six years (until the financial year 2025-26). This program, according to the statement, will be in addition to the National Health Mission.
The plan focuses on strengthening health systems and institutions at all levels of care — primary, secondary, and tertiary — as well as preparing health care systems to respond effectively to current and future pandemics and catastrophes, according to the statement.
As part of the effort, and the government would provide aid to 17,788 rural health and healthcare facilities in ten high-focus states. At least 11,024 local medical and recreational facilities will be created.
Aside from that, critical care services will be reachable through exclusive critical care hospital blocks in districts with a population of more than 500,000 people, while the remaining districts will be served through referral services.
"Under PMASBY, The National Institute of One Health, and four new national institutes of virology Asia Regional Research Platform, nine biosafety level III laboratories, and five new regional national centers for disease control will be formed." PMASBY aims to create an IT-enabled disease monitoring system in Metropolitan areas by establishing a compilation of surveillance laboratories at the block, district, regional, and national levels. According to the announcement, "the Integrated Health Information Portal will be increased to all States/UTs to connect all public health labs."
Experts feel that it is past time to improve the medical infrastructure on the ground.
"Whatever efforts we make to improve the health care system in a country like India, it will still be less due to the population; and inaccessibility and affordability.. Dr. MC Misra, former director of AIIMS, Delhi, observed, "This unused infrastructure in the private sector may be leveraged either through Ayushman Bharat or some other initiatives…"
Road Ahead
India is a country bursting at the seams with talent prospects for medical device companies. With massive capital investment in modern diagnostic facilities, the country, in addition, a popular tourist destination, has high-end diagnostic services, serving a larger part of the population. In addition, Indian medical care users are more conscious of the need of keeping their health.
The Indian healthcare market has a diverse variety of options potential for providers, payers, and medical technology in every category. Businesses are looking forward to learning more about the newest dynamics and trends that will have a beneficial influence on their company when the competition heats up. The hospital business in India is expected to grow at a CAGR of 16–17 percent from Rs. 4 trillion (US$ 61.79 billion) in FY17 to Rs. 8.6 trillion (US$ 132.84 billion) in FY22.
By 2025, India's government tends to expand public health spending to 2.5 percent of the country's GDP.
The increasing Indian pace of growth of businesses' success in gaining New Drug Application (NDA) approvals is another source of India's competitive advantage. India had a lot of R&D and medical tourism potential. To summarise, there are several opportunities for healthcare infrastructure investment in India's cities and suburbs.
Edited by Anupama Roy