In Madhya Pradesh, India, is situated a certain city famously called "Mini-Mumbai"; it is none other than, Indore.
Indore, the city was reigned by one of the greatest women in Indian History, Rani Ahilyabai Holkar, who played an instrumental role in building and planning the city. The current extravaganza for which Indore is adored is highly influenced by one of the neighboring states, Mumbai.
Indore has a variety of things to be proud of, from its delicious and lip-smacking street food to the enormous investments it pools in by becoming a hub for businesses and settlements. Indore is also known for the Junoesque variety of bangles and exquisite handlooms in addition to the flamboyant variety of handicrafts it has to offer.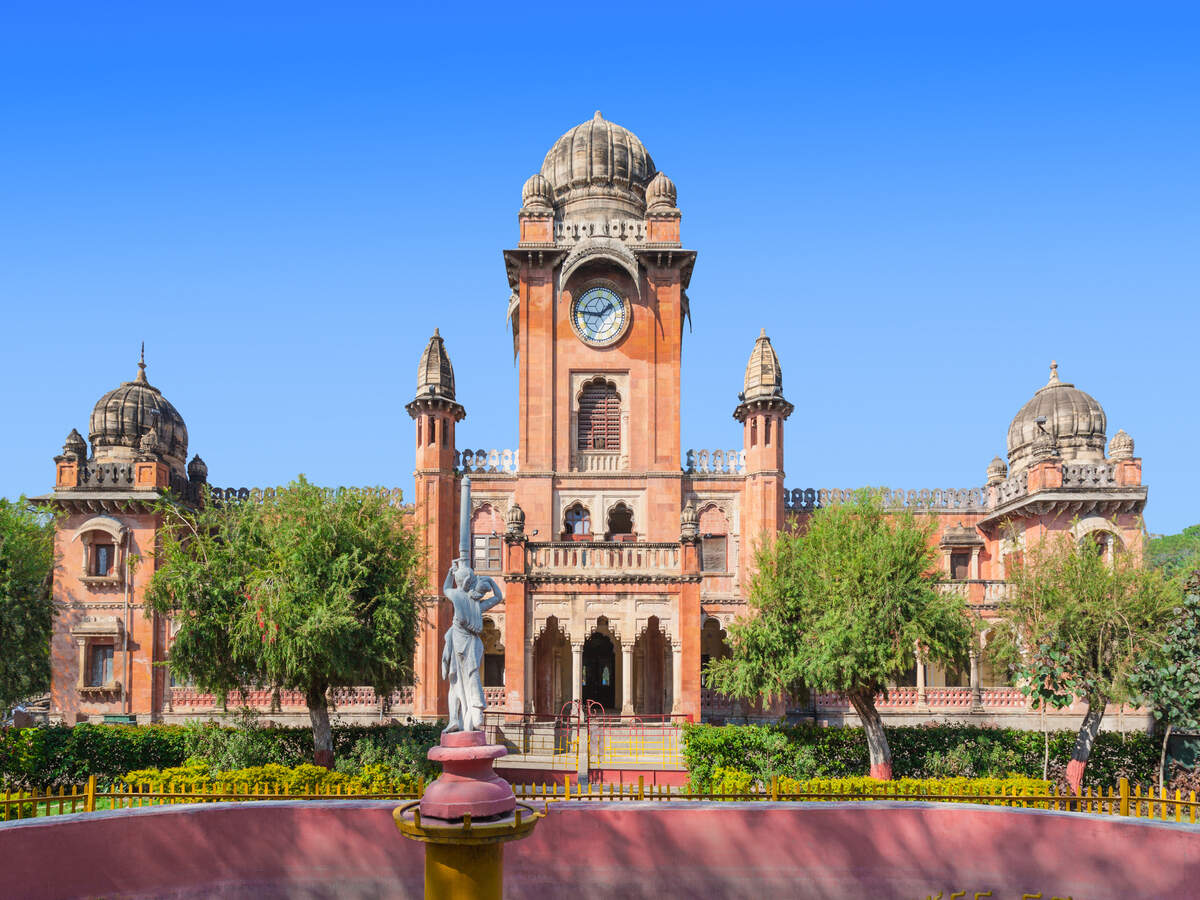 This city has a lot of greenery and waterfalls which turns it into an enjoyable sight. Coming back, the luscious food they serve is just too hard to not enjoy.
Thus, here is a list of the 10 best restaurants out of which you must try atleast one, if not all, when you visit Indore:
As the name suggests, the kebabs here are what they are known for. It's the most sought-after destination if you wish to enjoy a live kitchen experience and unlimited servings of 10 varieties of kebabs. Kebabsville has one of the best meat curries in Indore; the barbeque grilled kebab is the must-be-ordered item.
Comfortable arrangements and scrumptious buffet dinner near the poolside elevates the experience for the customers and this attracts them to come again.
Being a part of the five-star Hotel Sayaji, it ought to have gathered praises for the extraordinary service it provides; the design, space, and interior live up to the name and fame of the Sayaji. The ambiance it offers to the diners is no joke – once you start dining and experience the ambiance it just mesmerizes you as if sending you into a trance.
Kebabsville provides a good variety of booze for those passionate food lovers who need good booze to accompany; but don't be disheartened, they even have non-alcoholic options to choose from for those who have a palette for soft beverages. And yes, they serve only dinner from 7 PM to 11:30 PM and seats have to be booked via reservation.
Cost for two: 2000/- INR
Location: Sayaji Hotel, H 1 Ground Floor Ware House Rd Scheme No.54, Vijay Nagar via Kushabhau Thakre Marg, MR 10 Rd, Indore, Madhya Pradesh 452010
The largest roof-top lounge in Indore, Vidorra is located on the tenth story of a massive business building in the center of Indore and offers breathtaking views of the city. It is linked to the massive nightclub Ego.
The lounge is spread out across a broad area, with four huge gazebos for parties of 10-15 people, a bar, and a performance stage for music performers on the outskirts, overlooking several tables in the center. The Upper Deck – a tiny balcony overhanging the building and a few steps above the lounge – is the finest spot to spend the evening at Vidorra because it has the best views.
Enjoy Indian, Chinese, and Continental cuisines, as well as drinks (both alcoholic and non-alcoholic) like beers, wines, and other beverages. When you dine here, whether at night or in the afternoon, the view from your seat is like looking down on Indore from the top. Yes, the vista appears to include the entire city. The restaurant's services are likewise well-respected, and the atmosphere is well-liked by everybody.
Cost for two: 1500 /- INR
Location: Shekhar central, AB Rd, Manorama Ganj, Indore, Madhya Pradesh 452018
The Shreemaya Celebrity in Indore is regarded as the city's third finest restaurant. Shreemaya Celebrity Restaurant is a must-try for its cozy seating and basic yet distinctive interior design. Celebration of Cuisine is what they imply by the name, and the food served here is also very favorably spoken about.
The restaurant provides Indian, Chinese, and Italian delicacies. The service is pretty nice, and it is also reasonably priced, which is something that most of us search for' therefore, Shreemaya Restaurant should be a must-visit if you are in Indore.
The whole inside of Hotel Shreemaya is covered with green plants. Because of the pleasant ambiance, you will want to spend more time in this location. It's ideal for college hangouts. The finest sizzlers, shake, and Pav Bhaji is served at this restaurant. Its bakery items are also highly regarded.
Cost for two: 1000 /- INR
Location: Hotel Shreemaya, AB Road, Press complex, Vijay Nagar
Here you may savor amazing Chinese and Indian dishes. The reality is that you'll love the seekh kebabs, haleem, and tandoori chicken. Don't leave without trying some gulab jamun, brownies, or ice cream. After a hard week at work, you may relax with tasty liquor. Don't pass up the chance to sip delicious juice, soda, or beverage. For the leisure of its customers, this eatery provides meal delivery.
Consider a mix of excellent meals and friendly service; this is precisely what Nafees Restaurant offers. The restaurant owners are concerned about providing excellent service. Prices, in the opinion of the reviewers, are average. People may appreciate the quiet environment and excellent design at this location.
Cost for two: 800 /- INR
Location: Apollo Avenue, 30-B, Greater Kailash Road, New Palasia, Indore, Madhya Pradesh 452018
Mangosteen is an Indori rooftop cafe where you may spend some time with your partner or friend group. It provides fast service and offers a cozy atmosphere with intriguing graffiti on the walls. The café is decorated with materials that have been recycled to produce wall hangings, chandeliers, and other objects that add to the cafe's eco-lifestyle concept. There are several sitting options available, as well as a separate smoking area. Cricket and football matches are also telecast.
The café features a diverse menu that includes Mexican and Italian cuisines, as well as snacks. Mangosteen Specials such as Mexican Bullets and Paneer Bullets are on the list and must not be missed. The pizzas at this location are full of promise; you can also personalize your pizza by selecting additional ingredients. The coffee at this cafe is well-known.
Cost for two: 900 /- INR
Location: 31/4, New Palasia, Indore, Madhya Pradesh 452001
Shree Guru Kripa restaurant is a restaurant where you can taste traditional Indian vegetarian cuisine. This is the same Guru Kripa, but without the noisy and crowded surroundings of the bus stop, and in a much more pleasant setting. The Shree Guru Kripa restaurant serves only vegetarian Indian (Punjabi/Awadhi/Mughlai) dishes, as well as some simple Indo-Chinese snacks. The restaurant chain is well-known for its high-quality Indian cuisine that is also reasonably priced. When your wallet is empty, Guru Krupa has your back with their lunchbox and thali menu, which will fill you up and fulfill your cravings.
In the comforts of this restaurant, try innovative Chinese and vegetarian meals. You may order wonderfully cooked paneer, salads, and naan here. Shree Guru Kripa is recommended because of its excellent personnel. The restaurant owners are concerned about providing professional service. At this location, reasonable prices are to be expected. As far as the eye can tell, the ambiance is foreign.
Cost for two: 800 /- INR
Location: Royal Platinum, UG – 12, Opp. Prestige College, Scheme Number 54, Vijay Nagar, Indore, MP, India – 452010
Chokhi Dhani is a fantastic venue in Indore to host corporate parties or even a weekend get-together with family and friends. It is a restaurant within a Rajasthani village-style resort that hosts many birthdays and anniversaries. The area is located on the outskirts of Indore and includes a variety of attractions such as rides, games, magic performances, puppet shows, and swimming; enough to keep you entertained for the entire evening.
The cuisine is mostly Rajasthani food prepared authentically, as the name implies, however, there are a few Punjabi items on the menu as well. The serving crew is clothed in traditional Rajasthani clothing, which contributes to the overall ambiance of the establishment.
Cost for two: 1000 /- INR
Location: 9 Mile, Khandwa Road, Datodafatha, Indore 9 Mile
How about dining right next to a rushing waterfall while immersing your feet in its waters? You may enjoy the experience right in India, in the city of Indore, Madhya Pradesh. The Waterfall Restaurant in Indore provides this one-of-a-kind dining experience right in front of a waterfall.
In addition, each table near the waterfall features a real barbeque grill. Nothing beats looking out over a thundering waterfall while eating a smokey grilled chicken with your feet practically in the water. While being calmed by the waterfall, visitors may savor delicacies like Grilled Chicken, Paneer Sandwich, Cheese Spring Rolls, Fried Rice, Murg Musallam, and more at Indore's Waterfall Restaurant. The Sesame Toast is a really interesting meal to try at The Waterfall Restaurant in Indore.
Cost for two: 2000 /- INR
Location: The Waterfall Restaurant, near MITM College / Medicaps, Madhya Pradesh 453331
If you've never tried Indian or vegetarian cuisine, you should make a reservation at this restaurant. Don't miss out on Fagun Restaurant's delicious tandoori roti, paneer, and tomato soup. This establishment is well-known for its delectable beverages. Lemonade is one of the most delicious beverages to order.
Imagine a blend of delicious dishes and attentive service; this is precisely what this restaurant provides. The restaurant owners are concerned about providing a pleasant service. You might be surprised by the low pricing at this location. The fantastic décor and calm ambiance make tourists feel at ease here.
Fagun Restaurant is Indore's first restaurant of its sort. It not only serves wonderful food, but it also provides an experience that will make each visit a once-in-a-lifetime memory. Enjoy delectable meals in a unique antique setting.
Cost for two: 1200 /- INR
Location: Lasudia Mori, Dewas Naka, Near Bhaskar Academy, Indore [M.P.]
At this restaurant, you may order dishes from the Chinese and Lebanese cuisines. Many customers recommend perfectly cooked butter chicken, kebabs, and roti. For the convenience of its clients, The Sultan's provides meal delivery. The majority of tourists report that the staff is upbeat. Guests here agree on one thing: the service is excellent. The prices at this establishment are said to be reasonable.
The magnificent ambiance and exquisite design will undoubtedly wow you. A Moorish-Awadhi fusion cuisines restaurant with a captivating pool for an exotic party venue and its opulent magnificent apartments. The location also includes the well-known chai kaapi and Karnawat pan corner.
Cost for two: 1000 /- INR
Location: Indore Mega-City Cir, near papaya tree hotel, main road, Indore, Madhya Pradesh 453331.