Kolkata, where nabbing college seats to admission in reputed schools, bargaining in New Market, Esplanade to contesting for the last bus seat may be tough, but when it comes to food, the connection between the people of Kolkata and food is pure love.
Numerous causes exist which create tension among people but food unifies them. Cricket match or movies night, hangout, or casual party food brings people from different walks of life together.
Here is a guide to satisfy your food cravings in Kolkata with a list of its top 10 restaurants:
A one-of-a-kind concept restaurant that combines ethnic flavors with an exquisite touch of elegance. The décor of the store is inspired by Bengali culture, mythology, and etiquette. The décor consists of artwork depicting rural life in Bengal.
Guests at Aaheli are served food in bell metal, which is similar to how food is presented in a Bengali family. Tables are covered with cane mats, which are prevalent in Bengali art and craft, and an oil-lit light adds to the ambiance of the supper.
Napkins of batik dye is served and guests are requested to enjoy the food with their hands to feel the true flavor of Bengali cuisine. Exquisite food may be enjoyed at theme-based culinary festivals such as Poila Boishak (Bengali New Year), Jamai Sasti, Durga Puja, Poush Parbon, and others. Every meal at Aaheli is made with freshly ground spices. Aaheli's culinary technique necessitates a high level of competence from our chefs, including the ability to gauge spice, blend, marinade, and assess heat to get that ideal taste. Aaheli offers a diverse menu of a-la-carte and exquisite thali options.
Started in 1956 with the idea of running the restaurant in the absolute proper way, the oldest, majestic restaurant of Kolkata which served elite customers wine and steak have still kept the 70s charm alive, with the OG red lamps of an American jazz bar, and unique turbaned attendants.
Every food here has its own unique story, only experienced when felt through the taste buds. The signature and heritage dish which is a must-have whenever you visit is the Devilled Crab- baked crab meat with cheese and mustard sauce inside the crab shell. One of the first three restaurants of Kolkata, it has been operating for over 60 years to receive the prestigious INTACH Heritage Tags.
Started in the year 1927 by Mr. and Mrs. J Flury, Flurys became one of the go-to destinations in Kolkata for classic morning breakfast, meetings, dates, and even to dine in. The age when it started was synonymous with elite British and affluent Indians resulting in Flurys gaining immense popularity as the 'Favorite Tea Room'. Flurys, as it stands now, is a neighborhood institution that elicits deep emotions in people of all ages.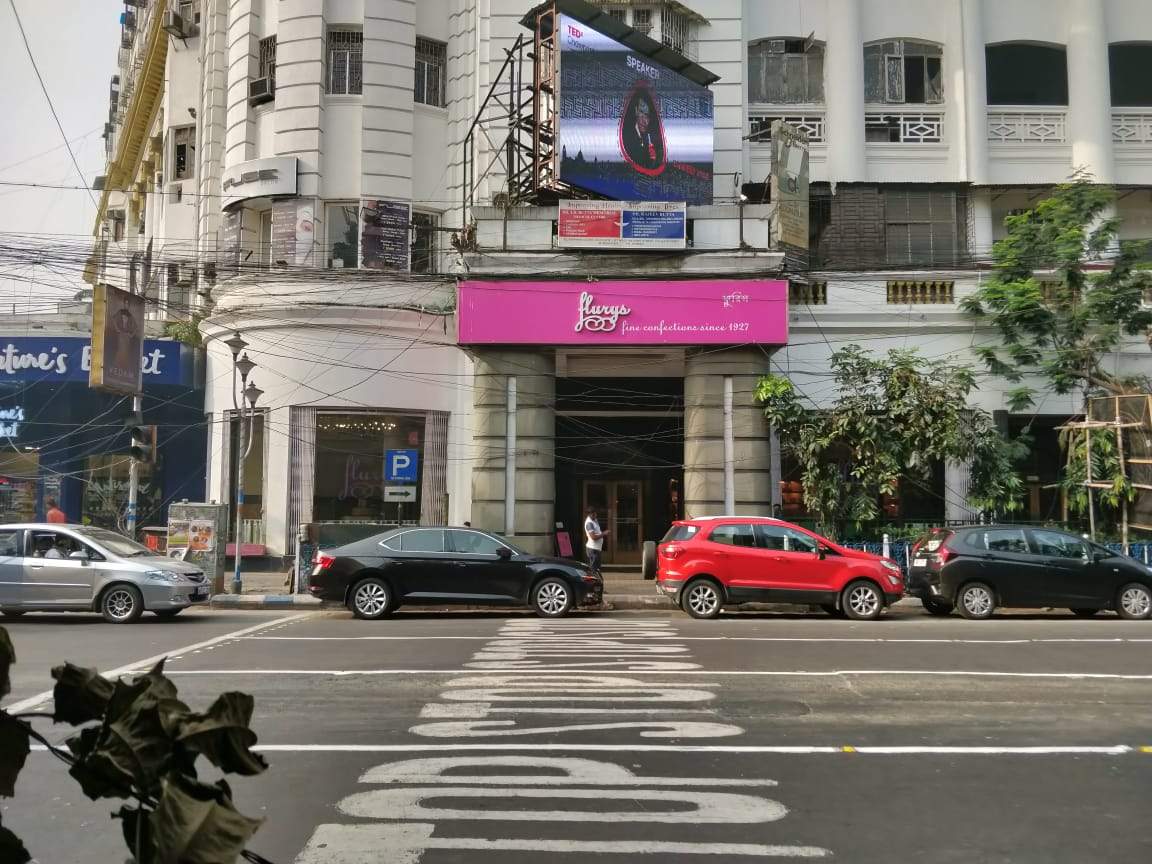 As members of the Flurys 'family' continue to drop in for decades, memories blend in with heavenly meals. Flurys on Park Street is a well-known landmark. Visitors from all over the world visit whenever and wherever they are in the area for a taste of Flurys. This old–world tea room, the city's only one of its sorts, evokes a strong sense of nostalgia and loyalty. Famous for its English breakfast but has more magic under its sleeve with dishes like Viennese Coffee, Bacon Strip, Chocolate Cube, Almond Pastry, Baba Cake, Moccachino.
The Chinese population in Kolkata has made significant contributions to the city's cuisine scene, and the fuss-free Eau Chew is claimed to be the city's longest-running, a family-run Chinese restaurant. It has been in business since the 1920s and is well-known for the delectable delicacies prepared by the mother and son chef pair using their tightly guarded proprietary recipes.
Josephine's noodles (a substantial blend of noodles with veggies, beef, and prawns in a light sauce), chimney soup, black bean chili fish, and dry roast chili pork are among the menu key takeaways. Reaching the restaurant is in itself an adventure. It's hidden in an abandoned auto lot atop a run-down building in downtown Kolkata.
The Bombay Brasserie needs no introduction. Since the restaurant first began operating in Kolkata, it has been a local favorite. The stunning atmosphere, great service, and delectable food have guaranteed that the restaurant is always packed. Reawaken India with a taste explosion. Small dishes or big platters are available, with a diverse range of foods and combinations that blend the familiar with the unanticipated.
Satisfy your appetites for excellent conversation and delicious cuisine with an intriguing trip that offers up the best of India's ingredients and recipes for traveling at the leisure of Bombay Brasserie. Enjoy the special canteen menu, cheese kulcha, Calcutta club fish fry with a wide range of drinks from OG's to Gen Z choices.
Zen, an Oriental cuisine restaurant in The Park Hotel, is one of the finest and first restaurants to offer Japanese and Thai cuisine with such delicate flavor profiles. As we know the famous quote "With great power, comes great responsibility", the Zen had great ambiance and to complement this grandeur the food had to be delicacies and you wouldn't be for a split second be disappointed with the food served.
Sushi, prawns, tuna tattaki are some of the worth it try. The vegetarians, don't be disappointed zen has taken great care in curating options for both the meat and non-meat lovers. They have vegetarian options for sushi, noodles, udon, soups curated specially for you to satisfy those cravings you might be having.
Food Authentic Thai and Chinese food inspired by Asian culinary traditions. Wok and Steam in Cantonese Focus on genuine dishes from both areas to create a one-of-a-kind Asian experience. The restaurant's decor is contemporary and inviting, with a mix of clean modern lines and rustic textured wooden accents. The aim is to remain at the forefront of innovative restaurant design while maintaining a strong appreciation for the best quality produce, both local and worldwide.
Vintage Asia is the Asian cuisine dining JW Marriott, the world-class hotel, in Kolkata has to offer. Not only the food but whatever you experience here is heavenly. Some of the must-try dishes are Hot Pot Chicken, Chicken Shumai, Vegetable Spring Roll, Pork Belly, Jasmine Tea, Tender Coconut Ice Cream.
In 2019, Fabindia, a famous brand of items created by artisans throughout India, introduced a healthy organic café to its large new Fabindia Experience Center on Loudon Street. The growing demand and buzz for a healthy lifestyle brought this into the limelight. Smoothies, shakes, cold-pressed juices, salads, soups, and light Indian dinners are all created with ultra-fresh and nutritious ingredients.
The majority of the recipes are gluten-free, and there are also vegan and keto options. The delicious Shakarkandi tarabooj salad combines roasted seasoned sweet potato, watermelon, mixed greens, and roasted pumpkin seeds with a zesty citrus vinaigrette. Dessert is a Himalayan organic honey and walnut tart, followed by a turmeric tonic for a healing boost.
Do you enjoy North Indian cuisine? Then you should go to Peter Cat, which is located on Park Street. This restaurant is still famous among residents and visitors in Kolkata due to its high-quality cuisine, excellent service, and attractive atmosphere. And it's iconic enough to fall in love with.
One of the city's oldest fine-dining restaurants, with an excellent combination of Indian and Continental flare that is brilliantly translated into its foodExpect nothing particularly special from the service, but focus on the great cuisine. You'll want more of their distinctive Chello Kebab, trademark Prawn Cocktail, Harem's Joy (chicken cooked with spices and fruits), Liver Fry, Beckty Meunier (contains marine food), or the famed Sizzlers. If you're a vegetarian, be sure to try their Persian Pulao and Nentara.
Santas Fantasea is a Tribal and Sea Food restaurant that is one of the most unusual on the list. Similarly, the cuisine is divided into two sections: tribal and seafood. The tribal food section is extremely fascinating, especially for its Bash Pora cuisines, which are quite traditional. However, the restaurant's major draw remains its extensive seafood menu. Santas Fantasea's selections are limitless, from its delectable seafood momos to the chewy squid wrapped in species.
The restaurant is well-known across the city for its Octopus, which comes in a variety of preparations such as Butter Garlic, Chilli Mustard, Honey Glazed, Smoked, and Shanghai. Other delectable alternatives include Pampret, Crab, and even Lobster if you're feeling very fancy. The décor is a blend of tribal and marine colors, giving the space a one-of-a-kind appearance. If you're staying at a Ballygunge hotel, this is a must-visit. Apart from that, it has a chain in Salt Lake for all tourists staying in a hotel in Salt Lake.