India
Delhi Shootout: Gangster Murdered In Delhi's Rohini Court, Police Also Killed Both Attackers
There has been a gang war in the Rohini Court of Delhi, the capital of the country. Most wanted gangster Jitendra alias Gogi was shot dead here on Friday afternoon. After which, there was a shootout in the court premises, and the attackers were also killed.
दिल्ली के रोहिणी कोर्ट में एक गैंग की दूसरे गैंगस्टर पर लाइव फ़ायरिंग

रिपोर्ट के मुताबिक़ एक गैंगस्टर हमलावर गैंग की गोली से मारा गया। हमला करने वाले गुट के दो गैंगस्टर को पुलिस ने मार गिराया। pic.twitter.com/q3xBGRIlQ3

— Umashankar Singh उमाशंकर सिंह (@umashankarsingh) September 24, 2021
The death of 3 people has been confirmed in this shootout. One of them is Jitendra, while the other two are the attackers who attacked Jitendra. The soldiers of the Special Cell have killed both the attackers. At the same time, the investigation of this matter will be done by Joint Commissioner North. The report of the inquiry will be submitted to Delhi Police Commissioner Rakesh Asthana. Apart from this, the forensic team has also reached the spot and started an investigation.
Jitendra alias Gogi, who was lodged in Tihar Jail, was brought for production on Friday. Meanwhile, a shootout took place between the miscreants in the premises of Rohini Court. The area was sealed after the firing took place in the Rohini court complex. During this, a woman lawyer was also injured in the stampede.
The attackers came as lawyers
According to the Delhi Police, two attackers had entered the court premises posing as lawyers who fired at gangster Jitendra. The Special Cell team had taken Jitendra to the courtroom, where the incident took place.
Delhi's Tillu gang murdered Jitendra. Among the two attackers who have been killed, one is Rahul, who has a reward of 50 thousand while there is another crook.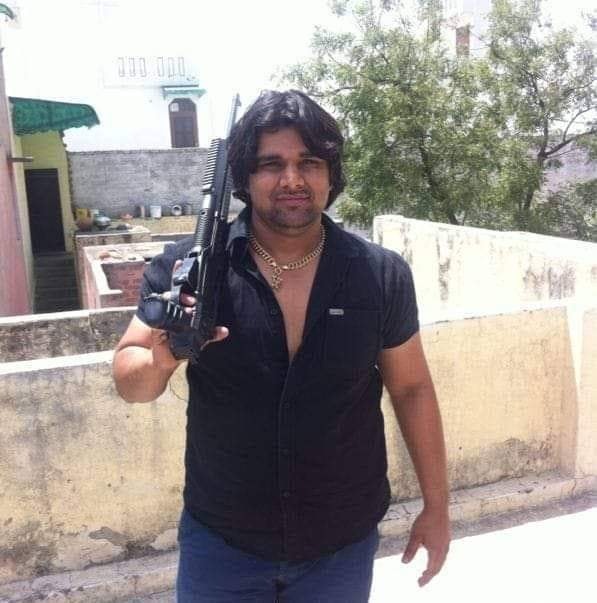 Jitendra was caught two years ago.
Jitendra was arrested two years ago by the Special Cell from Gurugram. According to the Special Cell of Delhi Police, Jitendra Gogi had earned a lot of wealth through crime. Jitendra Gogi has more than 50 people in his network.
Significantly, Jitendra Gogi was arrested from Gurugram in the year 2020. Kuldeep Fazza was also caught along with Gogi. Kuldeep Fazza later escaped from custody on March 25. Fazza had escaped from GTB Hospital, after which his encounter took place.
Tillu and Gogi: friends became enemies.
According to the information, there is an old enmity between Sunil alias Tillu and Gogi gang. Dozens of people of both the gangs have been killed in the gang war. Tillu of Tajpuria village and Gogi of Alipur village were once friends. But now both have different gangs. The Gogi gang has a hand in the significant gang wars that took place in South West, Dwarka, Bahri, Rohini, North and South West Delhi. In some gang wars, allegations of firing from 50 to 100 rounds have been levelled against this gang.