The winter capital of Maharashtra, the third-largest city in India, also called the City of Oranges, Nagpur has a lot to offer to people who embrace the city's vibrance.
The city is widely known for National Parks, Temples, and Ashrams, and, not to forget, the various tiger reserves it hosts. Nagpur may be a city that is rarely mentioned while discussing the gastronomic goodness of India, but the city has a plethora of options to appease hungry souls searching for delicious cuisine.
Nagpurias take their food extremely seriously, from delectable street delicacies like Maharashtrian misal pav and vada pav to chaats, samosas, and other desi interpretations of Chinese and world cuisines.
Recently, the city has seen a dramatic increase in the number of cafés and restaurants, all of which provide a superb selection of both local and worldwide foods. Nagpur residents are not scared to venture into the undiscovered alleys of food from across the world that are making their way around the city. These restaurants are a boon to all foodies, not just those who live in Nagpur but also those who visit this wonder of a city.
Without further ado, let us go on a gastronomic journey of this lovely city, discovering some of the greatest restaurants in Nagpur.
BREAKFAST STORY
The Breakfast Story is a one-of-a-kind Nagpur restaurant noted for its all-day breakfasts. The design and decor of the restaurant have received a lot of attention, with inventive usage of repurposed and second-hand products to give the area a lively and cheery appearance. Peculiar shopping carts carry newspapers, and the space includes furniture etched with amusing games like snakes and ladders.
The restaurant menu varies every day to provide you with unique and new dishes, so you will never get the same meal every time you visit. Must-try the scrambled eggs, turkey, and chicken curry. Come here if you're hungry for delicious egg waffles, chocolate pancakes, and chocolate waffles.
Breakfast Story's menu varies daily which gives the menu a unique twisted charm. The Breakfast Story is a charming and unique spot to unwind and enjoy breakfast while browsing a book or hanging out with friends.
Cost for two: 800/- INR
Address: Sagar Apartment, D1-A Sai, 271, Hingna Rd, opp. Transmitting Station, Nagpur, Maharashtra 440036
VEERASWAMI
Looking for delicious south Indian cuisine in the heart of Nagpur? Go right to Veeraswami. It's frequently busy for breakfast in the morning, and its early opening hour assures a consistent and devoted customer base. The eatery provides lightning-fast service alongside delectable dosas and idlis, a winning combo.
The fact that the personnel is excellent is a major plus for this establishment. Guests enjoy the prompt service here. The pricing at this location is worth mentioning because they are reasonable. Veeraswami is a great option for a small meal if you're in a rush.
Cost for two: 500/- INR
Address: LIC Building, Mount Rd, Opp. Ashoka Restaurant, Liberty Chowk, Sadar, Nagpur, Maharashtra 440001
BARBECUE
Nagpur's barbeque is a wonderful location to eat. Although being almost a decade old, it has remained a favorite Nagpur diner. The restaurant is constantly packed; a long line all day is a regular sight, attesting to the restaurant's culinary quality. Barbeque primarily provides North Indian cuisine that is expertly prepared and tastes divine. The tandoor delicacies and kebabs are the standouts on the menu, and they must be ordered when visiting Barbeque.
The flavor of their all-time favorite and most popular "Non-Vegetarian Platter of Barbecue," which includes juicy Tandoori Chicken, mouthwatering Malai Tikkas, enticing Chicken Tikkas, and Seekh Kababs, has not altered over the years and is one of the keys to their success.
Cost for two: 750/- INR
Address: R N Tagore Marg, Mount Road, near LB Hotel, Maharashtra 440001
NANKING'S
Nanking Chinese Restaurant serves Chinese cuisine with a focus on seafood in a traditional setting. Nanking Chinese Restaurant offers authentic Chinese cuisine for all palates and occasions. Nanking provides a refined and delightful setting for social events, gatherings, celebrations, and other activities with family, friends, and partners. If you're starving, head here for some delicious hot and sour soup, fried wontons, and kung pao chicken. For the comfort of its clients, Nanking Chinese Restaurant provides meal delivery.
Imagine a combo of delicious cuisine and skilled restaurant staff; this is precisely what this restaurant offers. These restaurant owners are concerned about providing excellent service. Don't miss out on their crunchy meals. Szechuan spicy vegetable rice, chicken asparagus soup, vegetable spring roll, fried pepper paneer & prawn spring roll
Cost for two: 800/- INR
Address: 167, Rabindranath Tagore Rd, Opp Axis Bank, Sita Kunj, Civil Lines, Nagpur, Maharashtra 440001
FOUNTAIN SIZZLERS AND BISTRO
Fountain Sizzlers & Bistro is a vegetarian family restaurant that specializes in sizzlers, as the name implies. Pioneer in introducing foreign fusion food to Nagpur and fusing it with indigenous flavors. To create complex delights, FSB is fascinated with combining the greatest cooking methods with the finest ingredients. They've established their name on excellence, but don't take our word for it; prepare to get carried away and taste the intensity for yourself.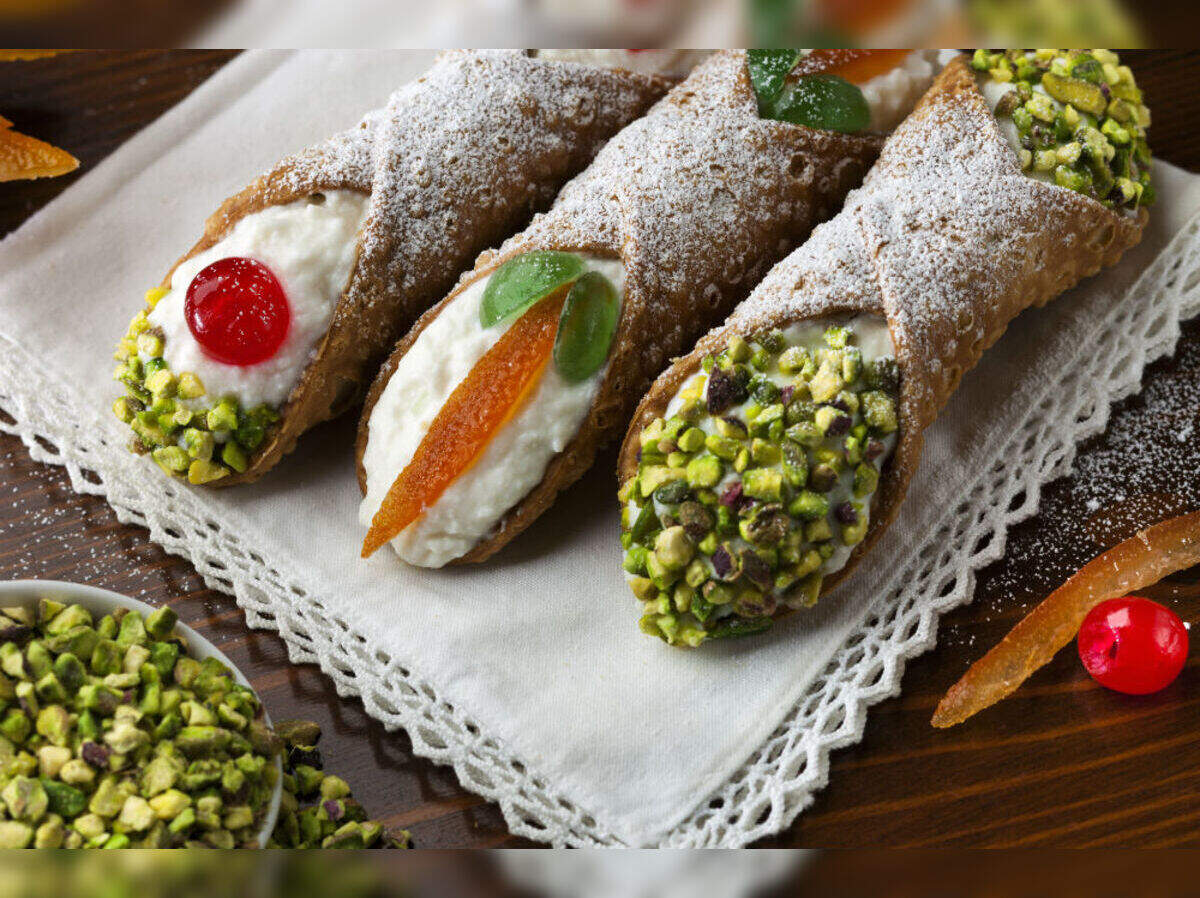 The restaurant's decor is sophisticated, with brown, cream, and beige accents that give it an earthy and refined vibe. Aside from the décor, what most guests notice is the highly well-trained personnel that makes each client feel at ease. The cuisine is a blend of European and Italian fare, with a few Indian items thrown in for good measure. The sizzlers, particularly the one with cottage cheese, are the most popular products. Fountain Sizzlers and Bistro is an excellent choice for a social gathering or a fast meal.
Cost for two: 1200/- INR
Address: B-9, Orange City Tower, Dhantoli, opp. Tilak Patrakar Bhavan, Nagpur, Maharashtra 440012
ZUREE
The upmarket restaurant Zuree, located on Mount Road in Sagar, is the centerpiece of Nagpur's eating scene. Zuree exudes luxury and richness with its elegant furnishings, valet parking, and plush cushioned sofas and chairs. Indian, Moroccan, and Italian cuisines have all had an impact on the meals.
At Zuree, you would enjoy luscious Indian and European cuisines. Once you enter you must try their juicy and spicy peri peri chicken, paneer, and makhana before you move on to sweet tooth cravings.
Tiramisu, cheesecakes, and brownies are some of the notable options for dessert. To complete your palette, they have an arrangement for good quality Margaritas, wine, and fruit punch. The service is timely and does not let you down. Zuree is one of Nagpur's better restaurants and is well worth a visit if you're in town.
Cost for two: 1600/- INR (without alcohol)
Address: AD Complex, 8A, Mount Rd, Sadar, Nagpur, Maharashtra 440001
CREATIVE KITCHEN
A fine dining restaurant located within the 5-star Hotel, Radisson Blu, provides you once in a lifetime experience of gourmet dishes. Creative Kitchen as the name suggests is inspired by dishes all over the globe and infuses in them their touch to provide the customers with a luxurious palette. An extensive buffet, artfully prepared to please every taste bud, and a table d'hôte menu which provides additional choice to cater to the taste you prefer.
This restaurant's menu has a wide variety of meals from North Indian, South Indian, and continental cuisines. What makes this restaurant truly famous is its buffet spread, which is widely regarded as one of the greatest available in the city. The Creative Kitchen is a popular spot for family meal trips or romantic dinners with loved ones.
Cost for two: 3000/- INR (without alcohol)
Address: 7, Wardha Rd, Rajiv Nagar, Jai Prakash Nagar, Chatrapati Nagar, Nagpur, Maharashtra 440025
HALDIRAM'S THAAT BAAT
You can peruse the menu at this restaurant after visiting RamDham. Examine the Indian and Vegetarian menus. When you're in the neighborhood, stop into That Baat Restaurant for some perfectly cooked roti, salads, and raita. The delicious lassi complements the delicious dinner.
Haldiram's, the name says it all! This restaurant's brand value is so strong that it has a big fan following throughout India with its chain of locations, and Nagpur is no exception. No surprise regulars rave about the high quality of the cuisine provided here, and the restaurant is nearly always packed in the morning and evening owing to the high quality and cheap rates.
This local legend tantalizes your taste with a superb selection of street cuisine and fast meals ranging from chaats and Rotis to rice and thalis. You will not be disappointed if you visit Haldiram's thaat baat Nagpur for delectable cuisine.
Cost for two: 600/- INR
Address: 125, Abhyankar Marg, Variety Square, Sitabuldi, Nagpur, Maharashtra 440012
THE BUKHARA
The Bukhara, one of Nagpur's trendiest restaurants, is known for providing a broad range of cuisines such as Italian, Mughlai, North Indian, Chinese, and Thai, to name a few. The interior design is superb, with soft and calming colors covering the walls, creating the restaurant a great choice for an intimate, romantic evening. The restaurant is also known for its fast service given by the employees, as well as the incredible quality of cuisine served here.
The chicken biryani is a must-try for anybody visiting this restaurant for the first time. There is also a complete bar where you can order cocktails, shot quenchers, beers, wines, and other beverages. The vast diversity of foods is what makes the Bukhara a foodie's dream. Kebabs, curries, biryanis, soups, salads, quesadillas, bread, bruschetta, pasta, risotto, pizzas, noodles, and the list goes on.
Cost for two: 1500/- INR
Address: The Bukhara, Unnamed Road, Dhantoli, Nagpur, Maharashtra 440010
NAIVEDYAM
For Nagpur residents, Naivedyam is nothing short of a masterpiece. This is a family-run establishment that serves some of the greatest vegetarian meals in the city at a reasonable price. It was founded in 1979 by Raju Kamdar, who was inspired by the wonderful food given by a tiny cafe in Dhulia and established Naivedhyam to provide the people of Nagpur with some truly delicious food to gorge on.
An all-vegetarian restaurant in the city center attracts a large audience every day. It is one of the city's largest restaurants and is ideal for family meals. Naivedhyam offers it all: Indian, Mexican, Thai, and Italian cuisine.
Cost for two: 1000/- INR
Address: 198-200 Rani Jhansi Square, Maharashtra 440012