Ever since the "Quad" was formed, it has become the basic template for all new geopolitical formations taking shape pertaining to Asia.
Quad is the short form of quadrilateral, a group of four strategic partners comprising India, the US, Japan, and Australia to strategically counter Chinese expansionism in the Indo-Pacific. A similar geopolitical club has taken shape in West Asia. India, US, UAE and Israel have closed ranks to tackle the growing influence of China in West Asia and the Arabic world. This is being called the West Asian Quad.
It is interesting to note the geopolitical dynamics of West Asia at play here. Since the end of World War II, West Asia has been geopolitically dominated  by the United States of America. Till a decade ago, America was the pre-eminent geopolitical power in this region. The Gulf countries were some of the major customers of American weaponry, with Saudi Arabia topping the list.
Not only that, America depended on the Gulf region for most of its oil needs as it imported the majority of its crude oil needed for domestic consumption from these countries. It was a very symbiotic relationship—America purchased oil which is what these countries mainly produced. The gulf countries got a ready customer, and America got an assured supply of crude oil indispensable for its economy. America was also the net security provider to these countries as these countries did not have the ecosystem to produce or manufacture weapons they needed for their defense.
This also helped America to play the role of arbitrator in matters of conflict. Ensuring peace in the region was essential for a steady supply of crude oil to the world. This was a major reason for the American presence in the area, with American military bases and naval ports strewn along the entire Gulf coastline. When Saddam Hussein of Iraq tried to disturb this delicate balance by invading Kuwait, America intervened militarily to restore the status quo.
All this changed with the discovery of shale oil  and gas in America. Once American companies perfected the technology to extract shale oil and gas in an economically viable way, it relieved America from its dependence on West Asia for its energy needs. Since 2013, America has been meeting all its domestic demand for oil and gas by domestic production of shale oil and gas. Over the years, it has become a net exporter of oil too.
With large-scale manufacturing shifting to China, the American economy has been facing headwinds with high levels of unemployment at home. This has shrunk American economic prowess. Because of these cumulative factors, America has been vacating this geopolitical space over the last decade.
President Barack Obama started this process which was continued by President Trump and has now been brought to its logical conclusion with American withdrawal from Afghanistan as ordered by President Joe Biden. It has not left West Asia but the nature of its presence is different now.
America has significantly scaled down its presence in the Gulf and the adjoining areas as it feels that its major geopolitical challenge emanates from China. Hence its strategic focus has shifted to the Indo-Pacific. This created a geopolitical vacuum in the region.
China which is in a race with America to become the pre-eminent geopolitical power saw an opportunity for itself in this and rushed to fill the space vacated by America. Emboldened by an exponential rise in its economic fortune with a 3 trillion dollar forex reserve, China has been spreading its tentacles in the region with huge financial investments in infrastructure and other sectors, especially oil.
West Asia is the next frontier in the Belt and Road Initiative of China. China imports almost 40% of its crude oil from West Asia. This is creating a new symbiotic relationship between China and West Asia as oil is the major source of revenue for West Asian countries. This is creating economic leverage for China. Along with this, China has signed a comprehensive strategic partnership with Saudi Arabia, Egypt and UAE and 25-year cooperation deal with Iran.
China is also working on 5G projects in Bahrain, Saudi Arabia, Kuwait and UAE. China is the biggest trading partner of many these nations. Along with this, China is also building strategic assets in these nations. The port of Djibouti taken over by PLAN (People's Liberation Army Navy) is a case in point. Not only this, China is also eyeing a special relationship with Israel by investing in a shipping port in Haifa and a light rail line in Tel Aviv.
Taken together, China has invested upwards of 200 billion dollar in 15 nations of West Asia. Most of these investments have taken place in the last decade. Most of these nations are traditional American allies with the sole exception of Iran. All of them were signing deal after deal with China. Naturally, alarm bells started ringing in power corridors of America. Ever since, America has been trying different means to wean away West Asian nations from China. The West Asian Quad is the result of this American strategy.
One important aspect of this strategy has been the Abraham Accords of which India is a staunch supporter. Recently, under the leadership of President Donald Trump, Israel and UAE have signed the Abraham Accords paving the way for rapprochement between Israel and the Arabic world. This has significantly reduced the possibility of military conflict between Israel and its Arab neighbours who were traditionally inimical to Israel. Israel has always been hankering for Arab acceptance. This has applied brakes to Israel's slide towards China and it is back in the American fold.
The signing of the Abraham Accord has given some breathing space to American strategic thinkers who can now train their guns at China. But a major challenge is to get Saudi Arabia sign the Abrahamic Accord. This is easier said than done as Saudi Arabia feels that Israel is not only a geopolitical but a theological challenge to it as well. Another hurdle in the smooth take-off of this grouping would be Iran's reaction to it. Iran is now firmly in the China camp with China promising to invest 400 billion dollars over a 25-year period. This would create considerable jostling for the same geopolitical space.
India would gain immensely from this grouping with new opportunities emerging both strategically and financially. This has opened new vistas of opportunities in various fields ranging from infrastructure to avionics to cybernetics for India. Israel brings cutting-edge technology whereas UAE and US bring finance for infrastructure. So, without any further ado, India has set the ball rolling.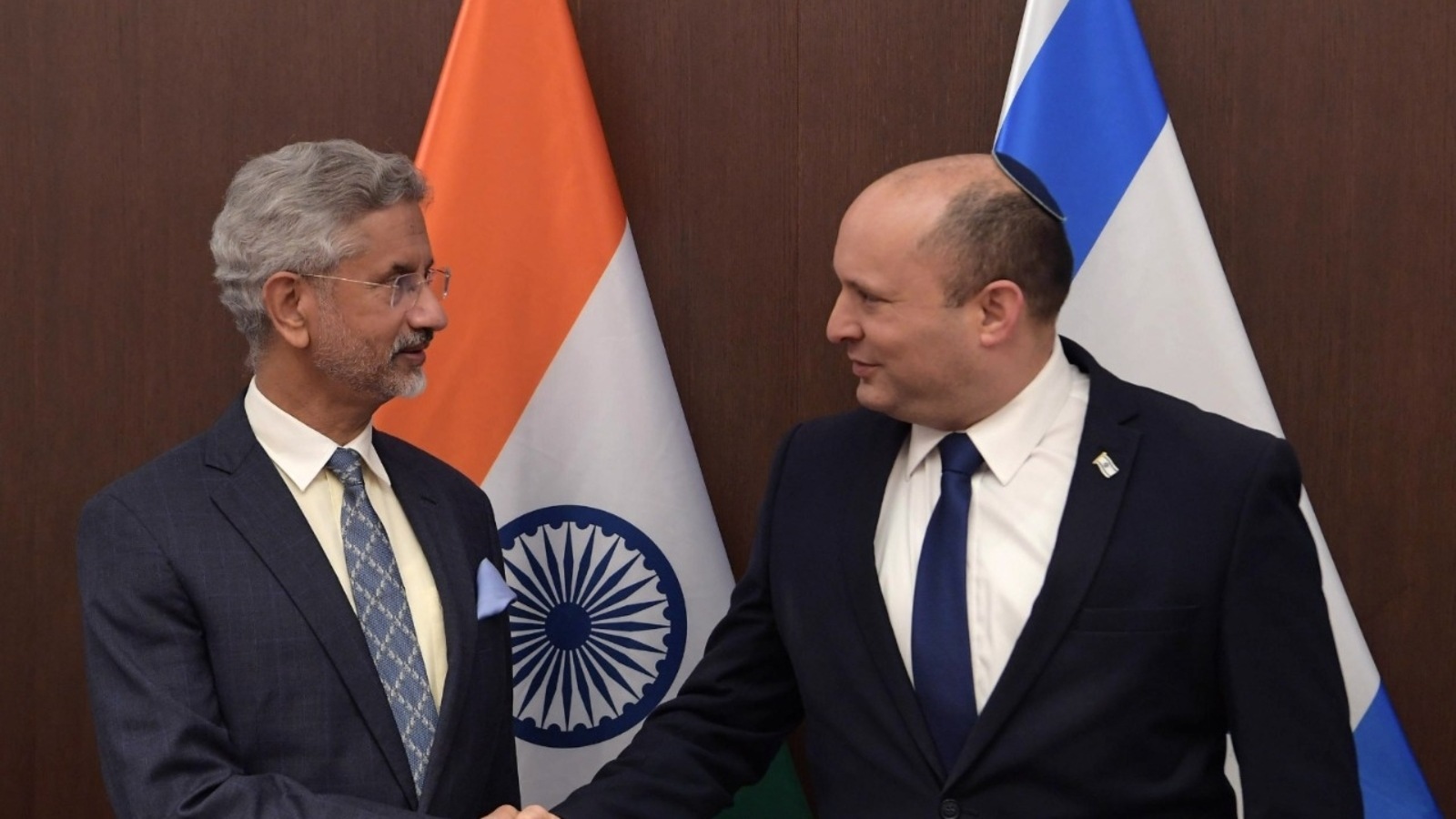 EAM of India Mr. S. Jaishankar is on a 5-day visit to Israel where the first virtual meeting of member nations took place on Monday this week. Secretary of State Mr. Antony Blinken from USA and Foreign Minister of UAE joined Mr. S. Jaishankar and his Israeli counterpart in a virtual meeting. The outcome of the meeting was quite promising. They agreed to set up an international forum for economic cooperation.
They also decided the agenda for the group as being transport, maritime security, infrastructure and trade. It was also agreed upon to appoint officials for a joint working group and an in-person meeting at the Dubai expo in the next few months. This is a quite a remarkable achievement for any forum in its first meeting. As they say, well begun is half done.
Edited by Anupama Roy